"It is with great joy to share the blessings that I have experienced using NHR- Natural Hair Restoration.  My story has been a real journey, as a Pastor I need to represent well mind, body and spirit.  I am a three time cancer survivor and went from a full head of locks, to total hair loss; not only was my hair restored but I never loss my self confidence and sense of beauty thanks the stylist at BAD and the all natural hair restoration product NHR.
Pastor Rose Wright Scott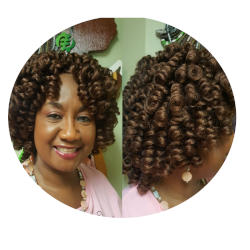 ---
My first time finding out about Natural Hair Restoration was 2015 and I was taking a Natural Hair Care & Braiding class given by Mrs. Anita Hill Mosses. My hair had been in its natural state for just about 7 or 8 years by then, and I had heard and tried the mayonnaise, eggs, and extra virgin olive oil remedies from YouTube already; so I had taken the class for more nutritional benefits for my hair and others I knew that would come to me and ask questions on what I used because I had been natural for so long. Mrs. Anita had given the class little samples for us to take home to use on our own. O…M….G phenomenal! I haven't turned back to store brought shampoos and hair food since. I advise these products where ever I go. I even advertise for them on my IG and Facebook pages. Not only does it not strip your hair and thoroughly cleans, your hair will take off in growth. All it takes is one time and your hair will thank you for it with each use." 
Tatyana Parham
Stone Mountain, GA.
---
Hello my Name is Lexi Rose & my mommy loves the results of NH Scalp Rejuvenator. Due to my Eczema my scalp tends to be dry & sometimes flaky. My Mommy says this leaves my scalp nice & nourished. I like when my mommy massages it into my scalp…it feels so good! Although it only goes on the scalp it helps with the moisture of my hair and now I don't have to get my scalp greased everyday…Hooray! Thanks Auntie Nita this product makes me & my mommy's life a little easier! Love,
Lexi Rose
---
I LOVE your shampoo…love it!!! My hair and scalp feel clean yet not stripped, my hair is soft but not weighed down. The essence is nice and natural; very well balanced. Nice really nice.
Denise Bell, Master Esthetician, Makeup Artist, Zone Message Therapist
---
I don't know about you, but when I have a "good hair day" there is nothing that can hold me back. I feel sexy and sassy and the world better watch out because here I come! It was about 3 months ago when I realized I hadn't had one of those hair days in a along time. I had to admit to myself I was getting a bit older and was going through a stressful time in my life. I thought I was holding it together but my hair was telling a different story. Enter NHR. For those of you who use this hair care system, you know what I am talking about. I was embarrassed to show Anita my hair but trusted her to lead me in the right direction. I am not embarrassed any more. NHR has not only stopped my shedding, but has restored a texture to my hair I haven't had in a long time. I was a little intimidated at the process, but after 2 weeks I looked forward to taking time for myself and seeing the results in the mirror.I had to modify the steps to fit my hair, but the results were amazing. I love the way my scalp feels and the life my hair with treatment. I used NHR weekly for the first month and gave up all other styling products. That was hard. All I can say is, take the time, enjoy the process and reap the rewards. It's that simple!
Liz Mobley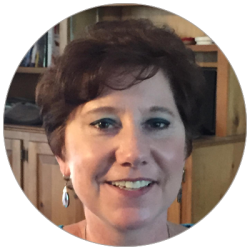 ---
"Since the time that I was a little girl, my hair has been thick and fast-growing. Even my hairline was thick and, in my opinion, it came down too far on my forehead. Over the last couple of years, my hairline began to stand out a little too much for me because that was where I started to grey. In early 2014, I noticed that my hairline was thinning, significantly. My stylist noticed that there was some thinning in my crown also. She said she was going to use a new product to help stop and reverse the thinning. As soon as she put it on my scalp, I felt a cool, tingling sensation. She said the tingle meant it was working. The product was NHR, Natural Hair Restoration. And it worked! The thinning in my crown and along my hairline stopped! And now, even though it's grey, I appreciate the fact that my hairline is thick and grows a little more than I'd like."
Kanisha L. Adkins
---
"Thanks to Braids And Dreds and the NHR system, my hair has grown exponentially.  I highly recommend!!!!!"
Mya Eakins
---
"I have a hormonal imbalance and I take medication that thins my hair in my crown.  The NHR treatment has strengthened, thickened, and lengthened my locs."
Karen Rainey
---
"I am deadly allergic to sulfur and with the use of the NHR system, my hair went from a damaged mess to long, strong healthy Micro Locs."
Veda Minor
---
"NHR has been a blessing to me. I noticed my hair thinning on top and on the sides. I started getting treatments using NHR and I noticed my hair coming in thicker. With that being said, thank you for NHR."
Martha Singleton
---
"The NHR Shampoo/Conditioner used on my hair ALWAYS leaves it feeling weightless, soft and fluffy and stops breakage.  My scalp also feels clean and fresh.  I schedule an appointment simply to get my hair washed because the shampoo not only makes my hair feel good once it's washed, but it keeps it feeling soft until the next wash!  Thanks Anita!"
Denise Brailey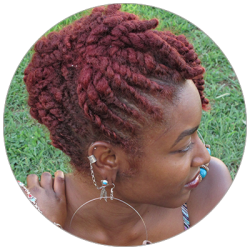 ---
"All I can say is for me it's Liquid Gold"
Rayer Hadad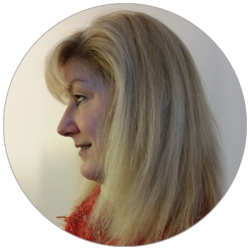 *****